Realizing Leadership Membership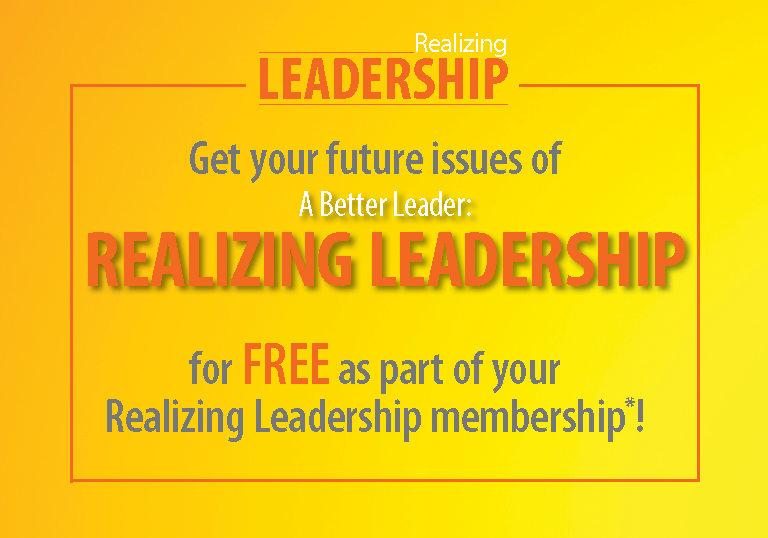 Sign up for a no-fee Realizing Leadership (RL) membership* and you'll receive a secret code to unlock that month's issue of the magazine!
Every month, you'll receive a notice sent directly to your inbox that will not only give you complimentary access to the whole magazine for the month, but also, as an RL member, you will also receive notices including leadership tips, links to some great online articles, notifications about upcoming leadership development webinars, podcast, and conferences as well as new book releases and more!
There's no fee to join and you can cancel any time! Sign up today and enjoy some of the best online leadership development resources available!
Leadership learning in an email – all in support of your leadership development!
---
*This offer is part of the regular RL membership at no cost so everyone can participate in leadership development!