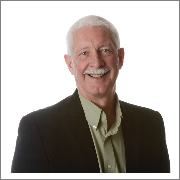 Bob Anderson is a pioneer in the field of leadership development and research. He is the Founder, Chairman, and Chief Development Officer of The Leadership Circle; Co-founder and Chairman of Full Circle Group. Over the past 35 years, he has dedicated his career to exploring the intersections between leadership and mastery, competence and consciousness, spirituality and business.
Bob is the creator of The Leadership Circle Profile™, an integrated and innovative leadership assessment tool. A culmination of years of research, The Leadership Circle Profile and its associated assessment tools are used by thousands of organizations around the world.
Bob serves as adjunct faculty for the Executive Education Center at the University of Notre Dame Mendoza College of Business.
Bill Adams is known for partnering with leaders to unlock breakthrough performance, develop deep leadership capability, and produce transformational business results. He is the Co-founder and CEO of Full Circle Group, North America; CEO of The Leadership Circle; and co-author of several books, including The Whole Systems Approach and The Quest for Quality.
Bill's clients range from Fortune 500 corporations to start-ups across multiple industries and he sits on numerous boards in the for-profit, education, and non-profit worlds.