In Conversation with Dennis Reina, PhD, and Michelle Reina, PhD: Leaders Rebuilding Trust
"Most of the breaches of trust that happen in the workplace are actually minor and unintentional – in fact our research shows that about 90% of people experience breaches of trust, those minor, unintentionals each and every day."
~ Dr. Dennis Reina
To purchase, you must first install the free app onto your mobile device. Just click on one of the badges above to go to the Apple App Store or Google Play. Once the app is installed, you'll have the options to purchase this issue and become a monthly subscriber.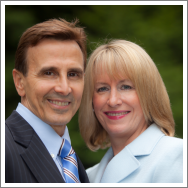 In Conversation with Dennis Reina, PhD, and Michelle Reina, PhD
Dennis Reina and Michelle Reina are the founders of Reina, a consulting firm that builds trust in organizations. Dennis and Michelle have written two books, which have been published in multiple languages: Trust and Betrayal in the Workplace: Building Effective Relationships in Your Organization and Rebuilding Trust in the Workplace: Seven Steps to Renew Confidence, Commitment, and Energy.
When they started consulting together in 1991, Dennis and Michelle's practice focused on how to create self-directed work teams and fix broken change efforts. At the time, all the literature talked about how critical trust was in accomplishing those things, but none of the literature gave explicit instructions on how to build trust or how to help when trust had been severed. Dennis and Michelle began a comprehensive study of trust-building, and applied their learning in organizations to build trust-fueled cultures.
A particularly satisfying part of their work is how clients integrate the trust-building concepts into all aspects of life. Says Michelle: "People tell us that, not only has the company culture transformed, but so have their relationships at home. They teach the trust concepts to their family, which deepens the relationships and ends up changing lives."
Patty Azzarello
Failure is the Key to Delegating
Patty Azzarello is an executive with more than 25 years of experience working in high tech and business. She has held leadership roles in General Management, Marketing, Software Product Development and Sales. She has been successful in running and transforming large and small businesses, and has significant international management experience.
Patty became the youngest general manager at HP at the age of 33. She ran a $1B software business at the age of 35 and became a CEO for the first time at the age of 38 (without turning into a self-centered, miserable jerk). Her prior roles have included: Vice President and General Manager of HP OpenView, Chief Marketing Officer for Siebel Systems, and President and CEO of Euclid Software.
Patty Azzarello is the founder of Azzarello Group, which works with CEOs and leadership teams to help their businesses (and people) get better at what they do. She is the author of the best selling book RISE: 3 Practical Steps to Advancing Your Career, Standing Out as a Leader (and Liking Your Life).
For more information about Patty, please go to www.AzzarelloGroup.com and follow Patty on Twitter at @PattyAzzarello.
Sarah Bridges, PhD
Leading Organizational Change
Sarah Bridges is an executive coach and consultant, speaker and thought leader on managing people. She brings a clear-minded, highly engaged, and individualized approach to all her work, whether she's coaching executives one-on-one, dealing with large-scale organization strategies, or keynoting a conference. She is also a writer who brings her interest in psychology and human development to her investigative articles, personal essays and advocacy work.
Sarah Bridges earned a Ph.D. and post-doctoral fellowship in neuropsychology in 1995 and then joined Personnel Decisions International as an organizational psychologist. She founded her own consulting company in 2001. Her biography and consulting information may be found at SarahBridges.com.

Nancy Daniels
Horrified by What Comes Out of Your Mouth When You're Nervous?

The Voice Lady Nancy Daniels offers private, corporate and group workshops in voice and presentation skills as well as Voicing It!, the only video training program on voice improvement. Get started improving your presentation skills using Nancy's free eBook, The #1 Secret for Improving Your Speaking Voice. To discover the best means of adding some life to your voice and your delivery, watch a brief video as The Voice Lady describes Dynamic Public Speaking and visit her website, VoiceDynamic.com, for more information and resources to enhance your speaking skills.
Joan Kofodimos
Expose Your Thinking
Joan Kofodimos is a founding partner of Teleos Consulting. She focuses on helping individual leaders gain insight into style and impact, broaden their strategic perspective, improve stakeholder relationships, and become more effective in reaching their goals. She is especially interested in supporting the growth of women leaders.
Joan developed Teleos methods for executive coaching, including assessment, feedback, development planning, and the coaching conversation. She trains Teleos coaches and coaches internal to client organizations, and helps organizations develop systematic approaches to executive coaching. She also developed Teleos' methods for helping individual executives understand and overcome personal roadblocks to increased effectiveness.
Joan was a Behavioral Scientist and Trainer at the Center for Creative Leadership, where she co-created APEX, an unprecedented program for coaching senior executives. At CCL, she also developed and delivered strategic leadership programs for senior management teams. Later, Joan served on the faculty of Duke University and the California School of Professional Psychology.
Joan is the author of numerous publications, including Your Executive Coaching Solution: Getting Maximum Benefit from the Coaching Experience and Balancing Act: How Managers Can Integrate Successful Careers and Fulfilling Personal Lives. She holds a B.A. in Psychology and an M.A. in Sociology from Stanford University, as well as a Ph.D. in Organizational Behavior from Yale University.
Jon Mertz
In Collaboration We Trust
Jon Mertz is one of the 2014 Top 100 Thought Leaders in Trustworthy Business and is a leadership populist, writing to empower Millennial leaders. When we share experiences rather than focus on differences, we realize a thin difference between two generations and a vast opportunity exists to create a big leadership story. Jon's experiences come from his role as vice president of marketing and working at Deloitte, IBM, BMC Software, and other entrepreneurial companies.
Connect with Jon through his website, ThinDifference.com, via Twitter @ThinDifference and the ThinDifferece Facebook page.
Ron Montgomery
Servant Leadership and The Agile Leadership Transformation
Ron Montgomery is a Management Consultant and Owner of OnPoint, LLC, a member of the ManagingAmerican.com expert panel and is certified as a Project Management Professional, Agile Certified Practitioner and Certified ScrumMaster with over thirty-five years of hands-on experience in business planning, software development, process improvement and deployment of software solutions. By partnering with clients to drive business value from technology projects, Ron assists clients with business planning, IT strategy, project and program management, vendor selection and team training/mentoring.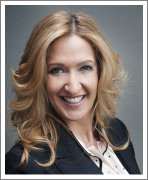 Jen Shirkani
Building Leaders
Jen Shirkani is the CEO of Penumbra Group and has spent over twenty years as an employee development specialist, coach and speaker. She lives in New Hampshire with her two daughters where she oversees a national talent management firm, providing training programs, organizational development consulting and executive coaching. She has been a featured speaker at several national and state conferences, universities, and at dozens of organizations nationwide. She is also the author of Ego vs EQ: How Top Leaders Beat 8 Ego Traps with Emotional Intelligence. Learn more about Jen at JenShirkani.com, Penumbra.com and at EgovsEQ.com.
Bob Vanourek and Gregg Vanourek
Unleash Your Latent Leader

Bob Vanourek and Gregg Vanourek, father and son, are co-authors of and speakers on Triple Crown Leadership: Building Excellent, Ethical, and Enduring Organizations, winner of the 2013 International Book Award (Business: General). Like them on Facebook. Plus them on Google. Follow them on Twitter: @TripleCrownLead. Sign up on their website to receive their newsletter and blog.