In Conversation with Susan Mazza:
Acts of Leadership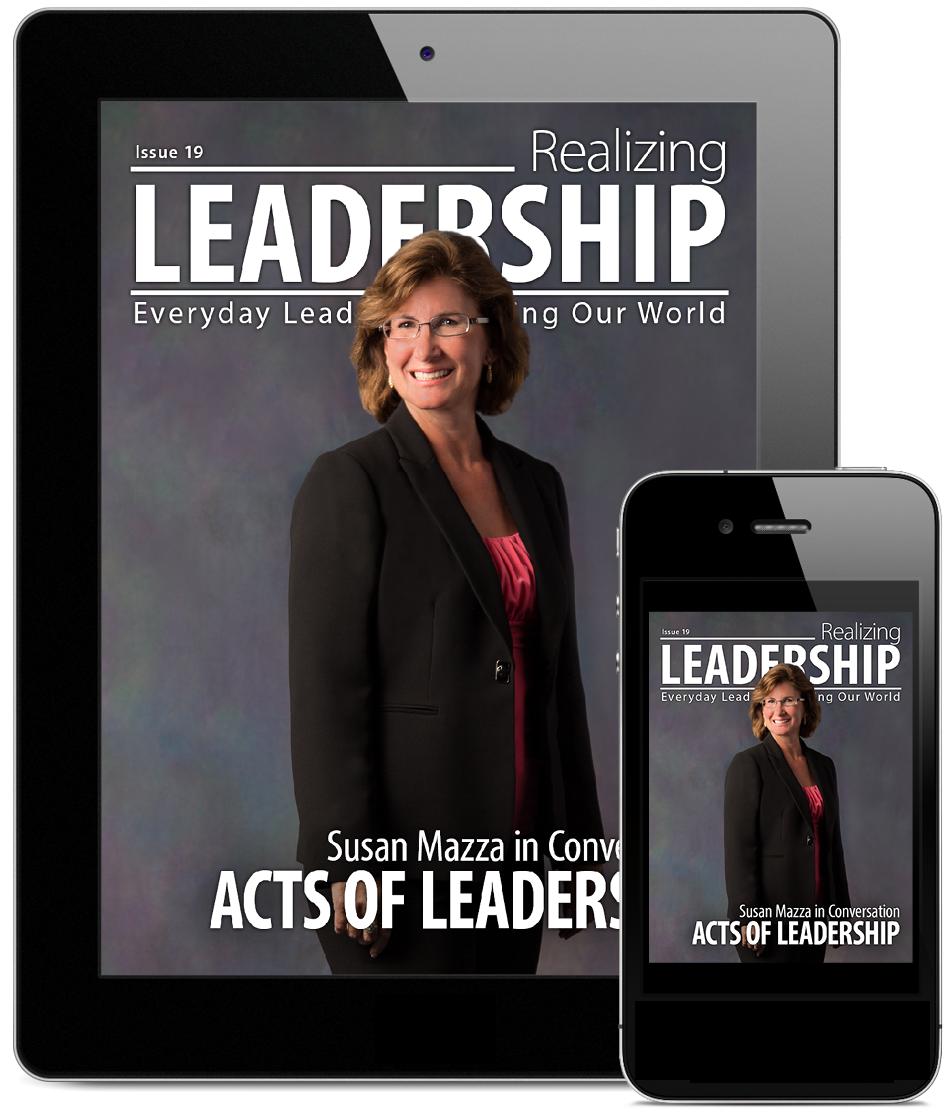 "The truth is that becoming an effective leader requires only that you become the most powerful expression of who you are."
~ Susan Mazza
To purchase, you must first install the free app onto your mobile device. Just click on one of the badges above to go to the Apple App Store or Google Play. Once the app is installed, you'll have the options to purchase this issue and become a monthly subscriber.
Susan Mazza
In Conversation with Susan Mazza: Acts of Leadership
A catalyst for conversations that matter, relationships that work and results that inspire, Susan Mazza serves leaders and their organizations as a Leadership Coach, Change Agent and Motivational Speaker. Named one of the Top 100 Thought Leaders by Trust Across America in 2013, she is known for her ability to bring clarity to complex issues, as well as transform theory and ideas into effective action and results.
With a passion for unleashing the human spirit at work, Susan has cultivated a culture of leadership and accountability in organizations around the world. As a master facilitator, she also has extensive experience transforming dysfunctional groups into collaborative teams.
One of the founding Members of The Lead Change Group, a non-profit, global leadership community, Susan also co-authored The Character-Based Leader: Instigating a Revolution of Leadership One Person at a Time.
With her unique understanding of human systems, she has worked successfully with many types and sizes of organizations and with people around the world including: Fortune 500, small- and medium-sized businesses, non-profits as well as K-12 schools and their districts. Her clients include: Prudential Financial, Tyco, AT&T, Sedgwick Claims Management Services, Lucent Technologies, The Morristown Partnership and The Cloud Institute for Sustainability Education. Susan also actively supports the Women's Business Center at FIT.
To learn more about Susan, go to her website at RandomActsOfLeadership.com. She can be reached via e-mail at Susan@RandomActsOfLeadership.com or by phone at (772) 539-7003. Follow Susan on Twitter @susanmazza and on Facebook: Random-Acts-of-Leadership.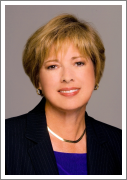 Lyn Boyer
Values Statements are More Than Words on a Wall

Dr. Lyn Boyer is a leadership coach, author, presenter and consultant. She is a co-founder of Women's Learning Studio and president of Leadership Options, LLC. Lyn began her career as an educator, and she has a strong interest in new leaders and women in leadership roles. Through these two organizations, she and others offers online coaching, learning labs, and learning concierge services for groups and individuals who want to enhance learning and leadership skills. She also writes, speaks and presents on those topics.
Her book, Connect: Affective Leadership for Effective Results, is available online. It provides valuable insights and practice for leaders to make necessary connections to change the future.
Sarah Bridges, PhD
Speaking Different Languages: Gender Differences in Communication
Sarah Bridges is an executive coach and consultant, speaker and thought leader on managing people. She brings a clear-minded, highly engaged, and individualized approach to all her work, whether she's coaching executives one-on-one, dealing with large-scale organization strategies, or keynoting a conference. She is also a writer who brings her interest in psychology and human development to her investigative articles, personal essays and advocacy work.
Sarah Bridges earned a Ph.D. and post-doctoral fellowship in neuropsychology in 1995 and then joined Personnel Decisions International as an organizational psychologist. She founded her own consulting company in 2001. Her biography and consulting information may be found at SarahBridges.com.
Deb Calvert
The Weight of Your Words
Deb Calvert is President of People First Productivity Solutions, author of the DISCOVER Questions book series and a member of the Expert Panel at ManagingAmericans.com. Deb has worked as a sales productivity specialist and sales researcher since 2000. She is certified as a Master Sales Coach, Master Trainer, and host of CONNECT! an online radio show for selling professionals where listeners ignite their selling power in just an hour. Deb helps companies to boost productivity through people development. This work includes leadership program design and facilitation, strategic planning with executive teams, team effectiveness work, and performance management program design.

Nancy Daniels
Learn to Breathe Correctly – It Will Make Your Voice and Presentations Stand Out

The Voice Lady Nancy Daniels offers private, corporate and group workshops in voice and presentation skills as well as Voicing It!, the only video training program on voice improvement. Get started improving your presentation skills using Nancy's free eBook, The #1 Secret for Improving Your Speaking Voice. To discover the best means of adding some life to your voice and your delivery, watch a brief video as The Voice Lady describes Dynamic Public Speaking and visit her website, VoiceDynamic.com, for more information and resources to enhance your speaking skills.
Colin Gautrey
How to Influence People You Don't Like
Colin Gautrey has been focusing on helping people to develop their influencing capability for nearly ten years now. He works with individuals and teams from middle management right up to C-Suite level, mainly in large corporations.
This experience has enabled him to see what works and what doesn't work. To back this up, he's done quite a bit of research and a great deal of reading on the subject. In many ways, he's viewed as a middleman between academia and real life.
One of the many things he has noticed is that it is necessary to keep things simple so people can move fast. Well, most people are already moving fast; so, in reality, it's more a question of landing simple ideas as they fly past so that they can become even more successful. With this in mind, he's created the Influence Blog.
Before he became fascinated by influence in the workplace, he learned through intense experiences in the corporate world. So, he knows first-hand what it is like to be where you are right now. His experience spans many different roles such as compliance, IT, sales management, organisational development, training, international strategy, mergers and even crisis management. Through all of this, he has maintained a strong focus on tangible results and a passionate approach to learning every step of the way. What he enjoys most is helping those around him to become more successful while running fast. For more information about Colin, go to his website at GautreyGroup.com and connect with him on Twitter @ColinGautrey.
Kate Nasser
Leaders, Common Sense Doesn't Actually Exist
Kate Nasser, The People Skills Coach™, is smart, feisty, wise, down-to-earth, funny, and just wild and different enough to inspire growth in professional people skills.
Her consulting, coaching, and workshops spur improvements in communication, customer service, teamwork, and leading change. Kate has a natural GPS about people and has used it for twenty-five years to spring them to greatness.
As a trainer, Kate is the best at inspiring and teaching professional people skills for teamwork, customer service, and leading change. Technical organizations have a special connection to her teamwork and service programs. Because of her first career in systems analysis and technical support, she understands them and they trust her.
Learn more about Kate by visiting her website, KateNasser.com, and connect with her on Twitter @KateNasser, Facebook, Google+ and LinkedIn.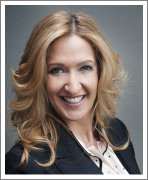 Jen Shirkani
Are You a Generous Leader?
Jen Shirkani is the CEO of Penumbra Group and has spent over twenty years as an employee development specialist, coach and speaker. She lives in New Hampshire with her two daughters where she oversees a national talent management firm, providing training programs, organizational development consulting and executive coaching. She has been a featured speaker at several national and state conferences, universities, and at dozens of organizations nationwide. She is also the author of Ego vs EQ: How Top Leaders Beat 8 Ego Traps with Emotional Intelligence. Learn more about Jen at JenShirkani.com, Penumbra.com and at EgovsEQ.com.
Gregg Thompson
"My People Won't Change"
Gregg is a facilitator, coach, author and speaker with a passion for developing the greatness in individuals and organizations. As president of Bluepoint Leadership Development, he leads a talented group of worldwide professionals who design and deliver challenging educational experiences that accelerate the natural development of leaders.
As a much-in-demand leadership coach, Gregg works with senior executives across North and South America, Europe and Asia. Gregg consistently wins the praise of clients for his wealth of experience and knowledge of business management, and his uncompromising dedication to achieving the highest standards of excellence in organization leadership.
Gregg's popular book entitled Unleashed!: Expecting Greatness and Other Secrets of Coaching for Exceptional Performance is based on the principles of the highly-experiential workshop, Leader as Coach. The second book in the series co-authored with Ron Crossland entitled, The Leadership Experience: From Individual Success to Organization Significance addresses the necessity for leaders to advance beyond personal success to create a lasting organizational legacy. Gregg's third book co-authored with Bruna Martinuzzi, entitled The Power to Lead: Lessons in Creating Your Unique Masterpiece, explores the basic building block of the leader – you! Using the metaphor of the art of oil painting, the authors challenge leaders to explore every facet of their lives in preparation for leadership.