In Conversation with Randy Conley:
Trust in Leadership
To purchase, you must first install the free app onto your mobile device. Just click on one of the badges above to go to the Apple App Store or Google Play. Once the app is installed, you'll have the options to purchase this issue and become a monthly subscriber.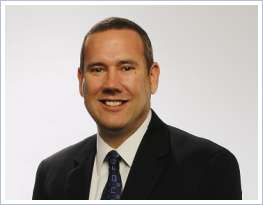 Randy Conley
In Conversation with Randy Conley: Trust in Leadership
Randy Conley is the Trust Practice Leader for The Ken Blanchard Companies and author of the Leading with Trust blog. He works with clients around the globe helping them design and deliver training and consulting solutions that build trust in the workplace. He has been named a Top 100 Thought Leader in Trustworthy Business Behavior by Trust Across America.
Randy holds a Masters Degree in Executive Leadership from the University of San Diego and enjoys spending time with his family, bike riding, and playing golf.
You can follow Randy on Twitter where he shares thoughts on leadership and trust.
Other articles in this issue:
Steve Arneson
Five Things Every Leader Should Know About Their People
Steve Arneson founded Arneson Leadership Consulting to provide practical solutions to organizations that want to excel at executive talent management, leadership development, and executive coaching. Steve has been named one of America's Top 100 thought leaders on leadership and one of the Top 10 leadership coaches in America by Leadership Excellence magazine.
Prior to founding Arneson Leadership Consulting, Steve was Senior Vice President, Executive Talent Management and Development for Capital One. He created a nationally-recognized Leadership Development Program and partnered with Capital One's CEO to develop the talent management tools and processes that resulted in Capital One being named by Hewitt and Fortune magazine as a Top 20 Companies for Leaders in 2005-2006, and 2007-2008.
Steve has been an executive coach for over twenty years and coaches senior executives at some of the world's leading companies, including GE, Lockheed Martin, MetLife, Siemens, eBay, Time Warner, Rosetta Stone and many others. He is the author of Bootstrap Leadership and What Your Boss Really Wants From You, which will be available in May 2014.
Sarah Bridges, PhD
High Performers: What Makes Them Different?
Sarah Bridges is an executive coach and consultant, speaker and thought leader on managing people. She brings a clear-minded, highly engaged, and individualized approach to all her work, whether she's coaching executives one-on-one, dealing with large-scale organization strategies, or keynoting a conference. She is also a writer who brings her interest in psychology and human development to her investigative articles, personal essays and advocacy work.
Sarah Bridges earned a Ph.D. and post-doctoral fellowship in neuropsychology in 1995 and then joined Personnel Decisions International as an organizational psychologist. She founded her own consulting company in 2001. Her biography and consulting information may be found at SarahBridges.com.

Nancy Daniels
The Best Way to Lose Credibility with Your Audience

The Voice Lady Nancy Daniels offers private, corporate and group workshops in voice and presentation skills as well as Voicing It!, the only video training program on voice improvement. Get started improving your presentation skills using Nancy's free eBook, The #1 Secret for Improving Your Speaking Voice. To discover the best means of adding some life to your voice and your delivery, watch a brief video as The Voice Lady describes Dynamic Public Speaking and visit her website, VoiceDynamic.com, for more information and resources to enhance your speaking skills.
Michael Nichols
Twelve Things Growing Leaders Do Differently
As a facilitator of organizational growth and strategic planning, Michael Nichols has led unprecedented growth in businesses, colleges and universities, churches, and nonprofits for more than 25 years.
Since 1995, he has served as Founder and President of a marketing firm, as a pastor, and as a Vice President, Dean, Director, and consultant for Christian colleges and universities. He is currently the Administrative Pastor at FBC Midlothian in the Dallas-Fort Worth area. Michael has a Doctor of Education degree in Organizational Leadership and actively coaches individuals and teams to develop personal and organizational vision and plans and to effectively manage priorities and decisions. He has conducted significant research in the area of organizational team leadership and speaks and presents at conferences, churches, and on university campuses on a variety of topics, including Life Planning, Vision, Team Leadership, Organizational Growth, and Marketing.
Connect with Michael through his website, MichaelNichols.org, on Twitter @MichaelENichols and on Facebook at NicholsM.
Bennet Simonton
Good Leadership vs. Bad Leadership

Bennet Simonton is a graduate of the US Naval Academy, the US Navy Nuclear Power Generation School, and holds a Masters Degree in Computer Systems. After 26 years of naval service including command of two ships, he joined Con Edison, New York City's electric utility company. There, he became an executive in charge of over 1,300 unionized employees overhauling electric generating boilers, turbines and auxiliaries for fossil and nuclear stations. He has 34 years of direct experience managing people.
Years of study and practical experience enabled Ben to develop, test, modify and prove the efficacy of a superior set of skills and methods for leading people. Utilizing those tools, he turned around four "disastrous" management situations. One, considered "a lost cause," ended up with a rise in productivity per person of more than 300% over a four-year period. The results were substantial and sustainable because Ben trained all of his subordinate managers to lead in the same powerful way.
Ben outlines the whats, whys and hows of managing people in his book, Leading People to Be Highly Motivated and Committed. Find the book, videos and more at BenSimonton.com.
Linda Fisher Thornton
Five Unethical Phrases

Linda Fisher Thornton helps organizations Unleash the Positive Power of Ethical Leadership.™ She is one of the 2014 Top 100 Thought Leaders in Trustworthy Business Behavior and author of 7 Lenses: Learning the Principles and Practices of Ethical Leadership. She speaks and writes about the future of ethical leadership and consults with businesses about how to bring out the best in people and organizations through proactive ethical leadership. Learn more about Linda at her Leading in Context website and connect with her on Twitter @LeadingInContxt and @7Lenses and on the Leading in Context Blog.
Lisa Woods
Dealing with Difficult Personalities at Work
Lisa Woods is the President and CEO of ManagingAmericans.com. Lisa is a successful entrepreneur, world-class marketing strategist, dynamic business leader and author with more than twenty years experience leading, managing and driving growth in the corporate world. Today, she provides Management Tools, Do-It-Yourself Training, and Business Assessments for small to mid-size companies. Closing the gap between strategy and hierarchy through the use of effective communication skills, Lisa's techniques successfully develop employees into exceptional leaders, results driven managers and passionate team contributors who collectively exceed objectives.
Before creating ManagingAmericans.com, Lisa was President of Saint-Gobain Technical Fabrics, a $250 million division of Saint-Gobain Corporation, one of the top 100 industrial groups in the world and a world leader in the habitat and construction markets. Her practical approach to driving change, and ability to influence across cultures and hierarchies, led her to opportunity and success.