In Conversation with Mark Miller:
Leadership Character
To purchase, you must first install the free app onto your mobile device. Just click on one of the badges above to go to the Apple App Store or Google Play. Once the app is installed, you'll have the options to purchase this issue and become a monthly subscriber.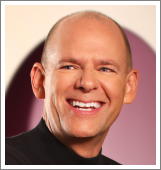 Mark Miller
Mark Miller in Conversation with Realizing Leadership
Mark began his career at Chick-fil-A restaurants as an hourly team member back in 1977 and in 1978, he joined the corporate staff working in the warehouse and mailroom. Since then, he's provided leadership for Corporate Communications, Field Operations, Quality and Customer Satisfaction, Training and Development and today, Mark is the Vice President for Organizational Effectiveness.
It was about a decade ago when Mark teamed up with Ken Blanchard to write The Secret: What Great Leaders Know and Do. Then, in 2011, he released The Secret of Teams, Great Leaders Grow: Becoming a Leader for Life and his most recent book, The Heart of Leadership. In these books, Mark describes key principles of great leadership by taking the reader through memorable stories of individuals who seek to enhance their leadership abilities. You can learn more about Mark and his inspiring books as well as learn from him through his blog at GreatLeadersServe.org.



Other authors and articles in this issue:
Mary Jo Asmus
Seeing Others
Mary Jo Asmus PCC is the founder and President of Aspire Collaborative Services, an executive coach, writer, and consultant who partners with the responsible parties in organizations to develop and administer coaching programs.
Mary Jo has years of experience coaching hundreds of successful executives to change the way they view themselves and others in order to develop the workplace relationships that will make them extraordinary leaders. Her clients learn ways of "being" and "doing" that call forth their strengths, honoring the best in themselves and in others. Her coaching style is both affirmative and direct.
Mary Jo owns and operates Aspire Collaborative Services LLC, an executive coaching firm that provides coaches and manages coaching programs with executive coaches who are seasoned business leaders with a proven track record of high quality coaching and a dedication to ethics. Mary Jo authors a popular, award-winning blog about work relationships for leaders. She is a graduate of Corporate Coach University and is credentialed by the International Coach Federation. She is a leader in the executive coaching profession and is a founding board member and past president of the ICF Michigan state coaching chapter. Connect with Mary Jo by email at mary.jo.asmus@aspire-cs.com and follow her on Twitter @mjasmus.
Sarah Bridges, PhD
Poor Permormers: What's Getting in the Way?
Sarah Bridges is an executive coach and consultant, speaker and thought leader on managing people. She brings a clear-minded, highly engaged, and individualized approach to all her work, whether she's coaching executives one-on-one, dealing with large-scale organization strategies, or keynoting a conference. She is also a writer who brings her interest in psychology and human development to her investigative articles, personal essays and advocacy work.
Sarah Bridges earned a Ph.D. and post-doctoral fellowship in neuropsychology in 1995 and then joined Personnel Decisions International as an organizational psychologist. She founded her own consulting company in 2001. Her biography and consulting information may be found at SarahBridges.com.

Nancy Daniels
Four Reasons Why You Should Pause in Public Speaking

The Voice Lady Nancy Daniels offers private, corporate and group workshops in voice and presentation skills as well as Voicing It!, the only video training program on voice improvement. Get started improving your presentation skills using Nancy's free eBook, The #1 Secret for Improving Your Speaking Voice. To discover the best means of adding some life to your voice and your delivery, watch a brief video as The Voice Lady describes Dynamic Public Speaking and visit her website, VoiceDynamic.com, for more information and resources to enhance your speaking skills.
Pamela Jett
Communicate Expectations for Performance Improvement
As an internationally recognized communication skills and employee engagement expert, professional speaker and author, Pamela Jett works with professionals to teach them to better understand that "Words Matter" when we are looking to achieve results, make an impact and improve effectiveness. She works with organizations, associations, and individuals to improve communication, enhance engagement, and become the kind of leader or organization that others want to work with and for.
Pamela is a true innovator who takes people beyond basic theory and strategy to an unparalleled level of application. Her unique blend of humor and practical application inspire individuals and Fortune 500 companies alike to make small changes that can yield tremendous results in terms of employee retention, satisfaction, and performance.
For more information on Pamela, visit her website, PamelaJett.com. To download complimentary chapters of her latest book, visit EmployeeengagementBook.com.
Susan Mazza
Honesty is Not Always the Best Policy Unless…
A catalyst for conversations that matter, relationships that work and results that inspire, Susan Mazza serves leaders and their organizations as a Leadership Coach, Change Agent and Motivational Speaker. Named one of the Top 100 Thought Leaders by Trust Across America in 2013, she is known for her ability to bring clarity to complex issues, as well as transform theory and ideas into effective action and results.
With a passion for unleashing the human spirit at work, Susan has cultivated a culture of leadership and accountability in organizations around the world. As a master facilitator, she also has extensive experience transforming dysfunctional groups into collaborative teams.
One of the founding Members of The Lead Change Group, a non-profit, global leadership community, Susan also co-authored The Character-Based Leader: Instigating a Revolution of Leadership One Person at a Time.
With her unique understanding of human systems, she has worked successfully with many types and sizes of organizations and with people around the world including: Fortune 500, small- and medium-sized businesses, non-profits as well as K-12 schools and their districts. Her clients include: Prudential Financial, Tyco, AT&T, Sedgwick Claims Management Services, Lucent Technologies, The Morristown Partnership and The Cloud Institute for Sustainability Education. Susan also actively supports the Women's Business Center at FIT.
To learn more about Susan, go to her website at RandomActsOfLeadership.com. She can be reached via e-mail at Susan@RandomActsOfLeadership.com or by phone at (772) 539-7003. Follow Susan on Twitter @susanmazza and on Facebook: Random-Acts-of-Leadership.
Alli Polin
Twenty-Six Ways to Break Out the Exceptional Leader in You
Alli Polin, CPCC, ACC, is the Founder and CEO of Break the Frame, LLC. As a former senior executive, with deep experience in change management consulting and organization development, Alli knows the difference that exceptional leadership makes to employee engagement and the bottom line. As a leadership coach, consultant and speaker, Alli focuses her work with people and organizations that are ready to break from the status quo, lead and engage with renewed passion and purpose.
Alli has worked with hundreds of leaders and critical individual contributors to help them build their leadership capacity and bring their most authentic self to the world at work. Her commitment to help individuals engage more purposefully at the intersection of life and leadership inspired her to write her first book and is expected to be published next year.
Embracing and opportunity for a great adventure, Alli recently moved with her amazing husband and two wonderful children from Northern Virginia, outside of Washington DC, to Australia where she continues to work with clients globally.
Visit Alli on her blog BreakTheFrame.com or connect with her on Twitter @AlliPolin.
Lisa Woods
How to Manage Team Conflict
Lisa Woods is the President and CEO of ManagingAmericans.com. Lisa is a successful entrepreneur, world-class marketing strategist, dynamic business leader and author with more than twenty years experience leading, managing and driving growth in the corporate world. Today, she provides Management Tools, Do-It-Yourself Training, and Business Assessments for small to mid-size companies. Closing the gap between strategy and hierarchy through the use of effective communication skills, Lisa's techniques successfully develop employees into exceptional leaders, results driven managers and passionate team contributors who collectively exceed objectives.
Before creating ManagingAmericans.com, Lisa was President of Saint-Gobain Technical Fabrics, a $250 million division of Saint-Gobain Corporation, one of the top 100 industrial groups in the world and a world leader in the habitat and construction markets. Her practical approach to driving change, and ability to influence across cultures and hierarchies, led her to opportunity and success.