In Conversation with Chris LoCurto:
Leaders and Success
To purchase, you must first install the free app onto your mobile device. Just click on one of the badges above to go to the Apple App Store or Google Play. Once the app is installed, you'll have the options to purchase this issue and become a monthly subscriber.
Chris LoCurto
In Conversation with Realizing Leadership: Leaders and Success
Formerly one of Dave Ramsey's key leaders for over 12 years, Chris LoCurto served as Vice President of Live Events. An industry leader in the events and training world, Chris oversaw The Total Money Makeover LIVE!, a concert-like show on personal finances and helped it grow in attendance from 1,600 to 11,000 per event.
Together, Chris and Dave Ramsey developed and built EntreLeadership from their shared experiences. Through their close relationship and Dave's personal council, Chris has not only become an expert in teaching the EntreLeadership principles, but has lived and implemented them daily.
Chris is an accomplished speaker and has traveled extensively throughout the United States sharing his leadership principles and keys to business development. Chris has now taken his extensive experience and works one-on-one with businesses to help them grow in all areas.
Other authors and articles in this issue: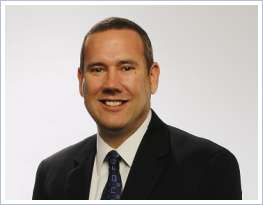 Randy Conley
Are You Playing Fair?
Randy Conley is the Trust Practice Leader for The Ken Blanchard Companies and author of the Leading with Trust blog. He works with clients around the globe helping them design and deliver training and consulting solutions that build trust in the workplace. He has been named a Top 100 Thought Leader in Trustworthy Business Behavior by Trust Across America.
Randy holds a Masters Degree in Executive Leadership from the University of San Diego and enjoys spending time with his family, bike riding, and playing golf.
You can follow Randy on Twitter where he shares thoughts on leadership and trust.

Nancy Daniels
Is Breathlessness in Public Speaking a Problem for You?

The Voice Lady Nancy Daniels offers private, corporate and group workshops in voice and presentation skills as well as Voicing It!, the only video training program on voice improvement. Get started improving your presentation skills using Nancy's free eBook, The #1 Secret for Improving Your Speaking Voice. To discover the best means of adding some life to your voice and your delivery, watch a brief video as The Voice Lady describes Dynamic Public Speaking and visit her website, VoiceDynamic.com, for more information and resources to enhance your speaking skills.
Joan Kofodimos
Learn to Love Conflict
Joan Kofodimos is a founding partner of Teleos Consulting. She focuses on helping individual leaders gain insight into style and impact, broaden their strategic perspective, improve stakeholder relationships, and become more effective in reaching their goals. She is especially interested in supporting the growth of women leaders.
Joan developed Teleos methods for executive coaching, including assessment, feedback, development planning, and the coaching conversation. She trains Teleos coaches and coaches internal to client organizations, and helps organizations develop systematic approaches to executive coaching. She also developed Teleos' methods for helping individual executives understand and overcome personal roadblocks to increased effectiveness.
Joan was a Behavioral Scientist and Trainer at the Center for Creative Leadership, where she co-created APEX, an unprecedented program for coaching senior executives. At CCL, she also developed and delivered strategic leadership programs for senior management teams. Later, Joan served on the faculty of Duke University and the California School of Professional Psychology.
Joan is the author of numerous publications, including Your Executive Coaching Solution: Getting Maximum Benefit from the Coaching Experience and Balancing Act: How Managers Can Integrate Successful Careers and Fulfilling Personal Lives. She holds a B.A. in Psychology and an M.A. in Sociology from Stanford University, as well as a Ph.D. in Organizational Behavior from Yale University.
Mitch McCrimmon
Leadership as Influence
Mitch McCrimmon, Ph.D., specializes in management assessment at all levels, executive coaching and career transition counselling. He has worked as a consultant for 25 years with 10 previous years in various HR roles. His consulting career started in Canada with KPMG and continued with them in the UK before joining PA Consulting Group in 1989. He has been Managing Partner, Self Renewal Group since 1994. Mitch has designed assessment centres for executive selection, leadership development and succession planning across a range of private and public sector organizations; he uses a range of psychometric questionnaires and reasoning tests as well. He was an executive coach for the leadership development program of Ashridge Business School in the UK from 2001 to 2006 before returning to Canada.
Mitch obtained a BA in Psychology and MA in Philosophy from the University of Manitoba and a Ph.D. in Philosophy from the University of Western Ontario in 1975. While he was in the UK, he obtained the Chartered Psychologist designation with the British Psychological Society. He writesextensively on leadership and related topics with articles published in the Ivey Business Journal, The Canadian Manager and Management Issues among other publications.
For more information, please go to Lead2xl.com.
Kate Peters
How to Create a Voice with Executive Presence
Kate Peters has taught voice and communication impact training for over 30 years. She has been the communications trainer for many successful business clients at companies such as Cisco, Hyperion Solutions, Disney, Boeing, CA, British Petroleum, First American, and Nissan, and has been a featured speaker with organizations such as Women in Business, NAFE,
E-Women, Rotary, The UCLA Alumni Association, CASE, and many others. She is the author of the book, Can You Hear Me Now? and her blog, Kate's Voice is among the top 100 public speaking blogs. Kate also stays active as a musical performing artist, with three albums to her credit and a cabaret act that she performs as time permits.
Erin Schreyer
What Influences Your Leadership?
Before entering the world of small business ownership, Erin Schreyer had more than fifteen years of highly successful career experience in business development, recruiting, organizational effectiveness and leadership. Her leadership philosophy includes a bias toward empowering leaders at all levels within an organization, helping them to leverage their strengths and add their greatest value to both business and people.
Erin is an ICF-accredited and Certified Leadership and Talent Management Coach, a Certified Strengths Trainer and Adjunct Faculty for The Marcus Buckingham Company, as well as a founding member of The John Maxwell Team of Certified Coaches, Trainers and Speakers. She was extremely honored to be personally invited into the program by Maxwell himself, after meeting him on several occasions and being one of the first entrepreneurs to offer the Leadercast simulcast, originally created by Maxwell's company.
Additionally, she is very active in the non-profit community and provides board leadership and volunteer hours to several organizations that give back to the community and people in need. She is also honored to be a contributing member of the Lead Change Group, a professional community of character-based leaders who are focused on making a difference via leadership.
Lisa Woods
Develop Nine Essential Skills to Lead Without Authority
Lisa Woods is the President and CEO of ManagingAmericans.com. She is a successful entrepreneur, world-class marketing strategist, dynamic business leader and author with more than 20 years experience leading, managing and driving growth in the corporate world. Today she provides Management Tools, Do-It-Yourself Training, and Business Assessments for small to mid-size companies. Lisa utilizes her experience with integration techniques, organizational and cultural overhauls, financial turnarounds and strategic revitalization to help other companies succeed. Closing the gap between strategy and hierarchy through the use of effective communication skills, Lisa's techniques successfully develop employees into exceptional leaders, results driven managers and passionate team contributors that collectively exceed objectives.