Mike Myatt:
On Leadership
To purchase, you must first install the free app onto your mobile device. Just click on one of the badges above to go to the Apple App Store or Google Play. Once the app is installed, you'll have the options to purchase this issue and become a monthly subscriber.
Mike Myatt
On Leadership
Widely regarded as America's Top CEO Coach, Mike Myatt is one of the world's most recognized authorities on leadership, having been consistently recognized by Thinkers50 and other organizations.
As an executive, Mike Myatt has held numerous C-suite positions, as an entrepreneur he has been a principal in four successful ventures, and as a professional advisor he has worked with clients ranging from successful CEOs and their Boards of Directors to Fortune 500 companies.
One of today's preeminent leadership thinkers, Mike is a syndicated columnist and contributing editor on topics of leadership and innovation. His theories and practices have been taught in many of America's top business schools and his work has been noted in several publications including Forbes, Psychology Today, The Washington Post, The Wall Street Journal, Entrepreneur, Chicago Sun Times, Success, Washington Times, Chief Executive Magazine and others.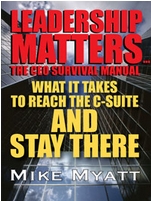 Mike Myatt is the author of Hacking Leadership and Leadership Matters… The CEO Survival Manual, a Forbes leadership columnist, and he serves as Chairman at N2growth.
Other authors and articles in this issue:
Nancy Daniels
Watch Your Body Language in Public Speaking

The Voice Lady Nancy Daniels offers private, corporate and group workshops in voice and presentation skills as well as Voicing It!, the only video training program on voice improvement. Get started improving your presentation skills using Nancy's free eBook, The #1 Secret for Improving Your Speaking Voice. To discover the best means of adding some life to your voice and your delivery, watch a brief video as The Voice Lady describes Dynamic Public Speaking and visit her website, VoiceDynamic.com, for more information and resources to enhance your speaking skills.
Dee Dukehart
Presentations for Persuasion and Power™
Dee Dukehart runs Sandbox Communications, an international communications consulting business, that helps individuals, teams and companies improve their business strategies and bottom line with more powerful presentations, business writing and communication. As an executive business communications consultant and trainer, she combines her marketing and professional speaking background with her writing expertise to train and enhance employees' written documents and spoken words, and to coach executives in organizing, creating and delivering impressive, memorable and powerful presentations. Dee has been a professional speaker, communications trainer and presentation skills coach for over 10 years. She's an active member of the National Speakers Association and the Colorado Chapter – a board member in 1998-2000, 2006; a member of the American Society of Training and Development and 24-Hour Fitness. She is also a board member of the YMCA/Denver.
Her articles appear in diverse publications from Leadership Strategies to Denver/Boulder Better Business Bureau to Surgical Services Management. For more information, please visit Dee's website at DeeDukehart.com.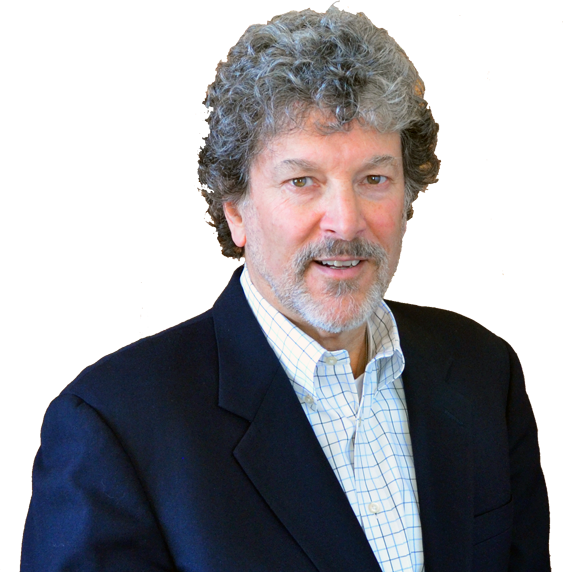 S. Chris Edmonds
The Biggest Mistakes Leaders Make and How to Avoid Them

S. Chris Edmonds is the founder and CEO of The Purposeful Culture Group.
After a 15-year career leading and managing teams, Chris began his consulting company in 1990. Since 1995, he has also served as a senior consultant with The Ken Blanchard Companies.
Over the years Chris has worked for clients in industries including automotive, banking and
financial services, government, hospitality, insurance, manufacturing, non-profit,
pharmaceutical, retail, sales, software, and technology. Under Chris' guidance, clients have
consistently boosted their customer satisfaction and employee engagement rates by over 40%, and their profits by over 30%.
Chris is the author or co-author of four books: Leading At A Higher Level with Ken Blanchard, #POSITIVITY AT WORK tweet with Lisa Zigarmi, #SUCCESSFUL CORPORATE LEARNING Instructional Design tweet with Vicki Halsey and Mitchell Levy, and #CORPORATE CULTURE tweet.
Chris has delivered over 100 keynote speeches to audiences of 100-5,000.
He received his master's degree from the University of San Francisco in Human Resource and
Organizational Development, and is an adjunct professor at the University of San Diego School of Business.
David Grossman, ABC, APR, Fellow PRSA,
Twelve Tools and Tips for Communication that Drive Results
David helps leaders drive productivity and get the results they want through authentic and courageous leadership and communication. He's a soughtafter speaker and advisor to Fortune 500 leaders, and author of the highly-acclaimed books, You Can't NOT Communicate: Proven Communication Solutions That Power the Fortune 100 and its follow-up, You Can't NOT Communicate 2.
A frequent media source for his expert commentary and analysis on employee and leadership issues, David was recently featured on "NBC Nightly News," CBSMoneyWatch, TODAY, WSJ.com, in the Chicago Tribune and the LA Times.
David counsels leaders at top organizations to unleash the power of strategic internal communication and drive performance. Clients include Accor, AOL, DuPont Pioneer, HTC, GlaxoSmithKline, LifeScan (a Johnson & Johnson Company), Lockheed Martin, McDonald's,
Microsoft, Nielsen, Raytheon, Symantec, and Tyco, to name a few.
He's the Founder/CEO of The Grossman Group, an award-winning Chicago-based strategic leadership development and internal communications consultancy, and teaches at Columbia University, NYC.
Steve Keating CME, CSE
When Leaders Lie
Steve has over 29 years of sales and sales management experience and he speaks dozens of times a year on topics relating to sales, customer service, management, team building, leadership and business management. He is a graduate of University of Minnesota and certified by Sales & Marketing Executives International as a Certified Professional Salesperson, Certified Sales Executive and Certified Marketing Executive.
Steve is married to Vicki, they have two adult kids and two Cockapoo dogs. They live mostly in Brooklyn Park, Minnesota but also have a home in Sun City West, Arizona.
For more information about Steve go to SteveKeating.me or follow him on Twitter: @LeadToday.
David Shaffer
How True Leaders Demonstrate Unwavering Integrity
David Shaffer is a Business Advisor and Executive Coach at David Shaffer Consulting LLC and is a Member of the ManagingAmericans Expert Panel. Recognized for his ability to effectively integrate all aspects of business including financial management, information systems, infrastructure, sales management, sales strategies and operations, David assists companies from executive strategic planning through operational and business process improvement opportunities to the selection and integration of Management Information Systems solutions. He also supports Private Equity firms in due diligence activities extending from strategic planning into leadership development and CEO mentoring. His range of company support includes start up through Fortune 500.
Maile Topliff
Curiosity and Leadership
Maile Topliff is the President of Maile Topliff International, LLC. Maile is a former C-level executive, now solopreneur. She is an expert in leadership and executive coaching, and in organizational development and Human Resource solutions. Maile brings deep curiosity, smarts and a bit of magic to supporting her clients in making intentional choices about the lives they want to lead, and how to carve reflective space out from the busyness. She delivers practical solutions that align leaders, teams and individuals to deliver optimal business results, and to create a work environment that brings out the best in people, and allows them to be most effective. She has worked across multiple industry sectors including: professional services, financial services, telecommunications, health care, retail, and secondary education. She also has experience living and working internationally. Maile is a Master Certified Coach and a member of the International Coaching Federation. For more information or to contact Maile go to her website at Maile Topliff International, LLC, or connect with her on Linkedin, Twitter (@MTopliff), Facebook.