Nicholas Boothman, Communication is a Double-Edged Sword
A simple message with a important point. How to use your words to get the results you want the first time you say it.
Nicholas is the author of Convince Them in 90 Seconds as well as another three best-selling books: How to Make People Like you in 90 Seconds or Less, How to Connect in Business in 90 Seconds or Less and How to Make Someone Fall in Love with You in 90 Minutes or Less. According to The New York Times, Nicholas is the "Dale Carnegie for a rushed era." He has taught his revolutionary technique of "Rapport by Design" to thousands of corporations, colleges and universities around the world including Queens, Harvard and London Business Schools. Learn more about Nicholas by going to NicholasBoothman.com.
Joan Curtis, EdD, Dealing with a Difficult Boss
Being a leader doesn't imply that you don't have a boss. Many leaders have multiple bosses or dealings with difficult people. Knowing how best to interact with these individuals will help you achieve your vision. Avoiding them isn't the answer!
Dr. Joan Curtis, author, Hire Smart and Keep 'Em: How to Interview Strategically with POINT is a nationally known communications coach. She has over 20 years experience as a trainer and educator. She has taught communication skills and presentation skills to leadership groups throughout the country. With a doctorate in Adult Education and a Master's in Journalism, she has a strong knowledge of what it takes to communicate successfully.
She is known as an energetic speaker whose knowledge spans strategic interviewing, dealing with sticky situations, developing powerful presentations, business etiquette and networking, high performance coaching, skills for speaking with confidence, image making, conflict resolution, developing high performance teams, and facilitation skills.
Her previous book, Managing Sticky Situations at Work: Communication Secrets for Success in the Workplace is full of information about how to handle difficult bosses, co-workers, subordinates and clients. Dr. Curtis is an ICF (International Coaches Federation) Associate Certified Coach and licensed to administer the Center for Creative Leadership 360's. Visit her website at TotalCommuncationsCoach.com.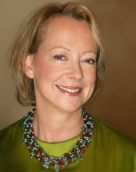 Lynda Gratton, The Role of Corporations in Future Proofing Leadership
The World Economic Forum has distinguished between the Outer and the Inner leadership journey. How well do corporations, the traditional training grounds for leaders, handle the two?
Lynda is Professor of Management Practice at London Business School and is the founder of the Hot Spots Movement. She has written seven books and numerous academic articles and is considered one of the world's authorities on people in organizations.
In 2011 she has been ranked by The Times as one of the top 15 Business Thinkers in the world today and in 2008 The Financial Times selected her as the business thinker most likely to make a real difference over the next decade. She was also in the top two of the Human Resources Magazine's "HR Top 100: Most Influential" poll, and last year Lynda was number one of Human Resources Magazine's "Top 25 HR Most Influential UK Thinkers 2011" poll.
Vineet Nayar, Destroying the Office of the CEO
The business environment is different than what it was even five years ago. How then, should businesses be led?
Vineet Nayar is Vice Chairman and Chief Executive Officer of HCL Technologies Ltd. (HCLT), a $4.2 billion global information technology services company and author of the highly acclaimed management book Employees First, Customers Second: Turning Conventional Management Upside Down (Harvard Business Press, June 2010). He is also an acknowledged management visionary and a radical thinker who architected the company's "Employees First, Customers Second" (EFCS) strategy, which transformed HCL's business, through its inverted organizational structure which has helped create transparency and accountability within the organization and encourage a value-driven culture since its conception in 2005. Under Vineet's leadership, HCLT has been named "Best Employer" in India and Asia by Hewitt Associates, one of "Britain's Top Employers" by the CRF Institute, as well as receiving a "Workforce Management Optimas Award for HR Innovation" in the U.S. Vineet spends his spare time reading and writing management strategy. He hosts two blogs, a personal one at VineetNayar.com and another for the Harvard Business Review, which can be found here.



Tom Northup, Traits Successful People Possess: The CEO's Path to Excellence
"Leaders achieve goals in cooperation with and through the actions of the people in their organization." This article takes a look at three main characteristics of leaders with suggestions on how to realize them in our lives.
Tom is a nationally recognized management expert, consultant, speaker and coach. As a former CEO, Tom understands the complexities faced by today's executives. He is the author of the book, The Five Hidden Mistakes CEOs Make. How to Unlock the Secrets and Drive Growth and Profitability. Go now to lmgsuccess.com or his BuildingStrongerLeadersBlog to learn more.
Gary Rush, IAF CPF, Why We Need Leaders
"Organizations seem to think that if someone is 'in charge,' as in management, they have a leader. That isn't true." Take a look at what a leader is and skills are needed.
As a Facilitator, Gary improves client business performance through effective application of exceptional facilitation processes and he is highly skilled at engaging participants and guiding them to consensus. Gary has written numerous "how to" books, including the FoCuSeDTM Facilitator Guide – a comprehensive reference manual sharing his step-by-step process so that students can replicate his practices. Learn more about Gary at MGR Consulting.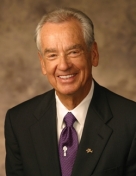 Zig Ziglar, Good or Great?
Success is achieved in varying degrees. Do you want to be average successful or really successful. There are two major differences that can make you great, not just good.
Zig Ziglar is known as America's Motivator. He has traveled all across the globe spreading his message of hope. He is the author of 32 books. Check out Born to Win: Finding Your Success Code.